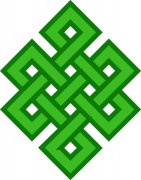 The New Research of Tuva is delighted to announce a call for articles for a special issue (to be released in March 2017 as No. 1, 2017). It will focus on the topic of "
Subethnic groups of Tuvans: history and contemporaneity
". Chuluun Sampildondov, PhD from Institute of History of the Mongolian Academy of Sciences and Candidate of History, docent E.V. Aiyzhy from the Tuvan State University will guest edit the issue.
The issue will concentrate on a spectrum of actual problems regarding ethnic and ethnocultural history, ethnolingual situation and interethnic relations of different groups of Tuvan population in Russian Federation, Mongolia and China. A range of theoretical and methodological approaches to solving the problems will be presented among with the results of latest field studies by Russian and foreign scientists. New ethnographic data on a subjected groups, analysis of changes in ethnocultural, ethnosocial life of subethnic groups of Tuvans (transformation of traditional culture) will also be reflected in the special issue.
Journal Editor