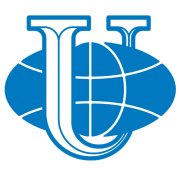 Dear contributors,
We are happy to announce a permanent partnership between the «New Research of Tuva» and RUDN University. RUDN's mission statement is «Uniting people of different cultures by knowledge, RUDN University creates leaders to make the World better».
Thanks to our editorial collaboration, we are now starting a new permanent section in our journal.
Dialogue of cultures.
This section invites articles on comparative Tuvan studies. Tuva and Tuvan ethnic culture form a part of Russia and its culture but nevertheless they also belong to the region of Siberia, Buddhist culture, Turkic-speaking world and of the unique cultures of Central Asia and the Sayan-Altai region. Tuvan culture can be seen as a counterpart to those developed by other nomadic societies. We invite contributions which provide intercultural analysis and draw parallels between historical facts, social, sociocultural and ethnocultural events and processes in Tuva and other comparable regions of various area. We hope this will be of use to both Tuvan studies and social sciences and humanities dealing with other ethnic cultures.
Chronologically, contributions can cover the journal's priorities and research interests from the period when Tuvan ethnicity arose in 17th and 18th centuries to the present day, with a special focus on 20th century and the current period.
Editorial Board