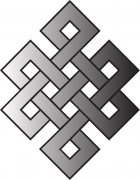 Dear colleagues,
We are looking for contributions to the thematic issue of The New Research of Tuva journal (http://nit.tuva.asia, No.2 2020, to be published in June 2020). Titled "Tuva's archives in the changing world: their history, using and preserving documents", the issue will be guest-edited by Maia Salchakovna Maadyr, Candidate of History (Tuvan State University).
Archival documents preserve the undying memory of history and are an inexhaustible source of facts and events from the past, as well as of a variety of information on people of bygone days. It is for a reason that archives are known as repositories of collective memory of human societies. Thus, maintaining archives forms a crucial part of historical knowledge.
1930s saw the rise of archival work in Tuva, which was due to some particularities of its historical development, as well as other factors. Since 1944. when Tuva acceded to the USSR, its archival funds have been part of the USSR archives, and since 1991, of the Russian Federation's. Correspondingly, the archival work in the region had its ups and downs, successes and tragedies. The system underwent a number of reforms in a quest for the optimal development path.
At the moment, Tuva's archival collections forms an integral part of the historical and cultural heritage of the peoples of Russia. Of special value are the documents dating back to the Qing empire, Uriankhai krai and the People's Republic of Tuva.
The main objective of the issue is to provide an in-depth examination of the history of archive-keeping in Tuva, as well as of the composition and content of archival collection. For our main object, we will choose the Tuvan archives, collections and documents proper.
We invite contributions from researchers in the fields of archival science, archaeography, history, culturology / cultural studies, philology, anthropology, sociology and other fields within social sciences and humanities where documents from Tuvan archives and on Tuvan history can be of use.
Suggested issues for discussion may include (but not limit themselves to):
— History of setting up and maintaining archives, funds and collections in Tuva and their role in the contemporary world;
— Using archival documents on Tuva in research projects;
— Archaeography of Tuva and the issues of accessibility of archival documents;
— Preserving the collections at Tuva's archives in the era of digital technologies.
There will be two models of participating in the issue. A limited range of articles, after passing review, will be selected for fully free publication on a competitive basis. Contributions on the topics from the list above or closely related will be prioritized. A number of contributions, after getting green light from reviewers, will be published on condition that their author(s) pay article procession charges (APC, see below).
Please send your abstracts to article@tuva.asia by December 1, 2019 for consideration by the editorial team and the issue guest editor.
The article should be no longer than 30000 characters (including spaces) in Russian or English. It should be formatted according to our journal's standards and submitted before February 1, 2019. A contribution can be submitted by sending it directly to the journal's email or online, by registering at the journal's website and uploading the required files to our OJS installation.
Contributions can have supplementary materials (JPG-format illustrations, audio- or videofiles), which are submitted separately. Each item should have valid metadata listing its author, time and place of recording or creation, and other applicable information. If you plan to use materials created by others, please attach explicit permission from the respective copyright holder.
In addition to articles for this thematic issue, the editorial team accepts contributions matching the journal's research priorities, including those intended for Scientific Life and Reviews and Annotations sections. We suggest that an abstract should be sent for consideration first, in order to receive tentative approval from the editorial team. Contributions to these sections will be published on an open access basis (including article processing charges (APC), see terms and conditions in the "Publication fee" section).