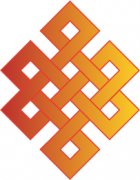 Dear colleagues!
The New Research of Tuva is delighted to announce a call for articles for a special issue (to be released in September as No. 3, 2016). It will focus on the topic of "The new data on the history of the Peoples Republic of Tuva (1921-1944)". Nikolay M. Mollerov from the Tuvan Institute for the Humanities and Applied Socioeconomic Studies will guest edit the issue.
History of Tuva as independent state Peoples Republic of Tuva (1921–1944), is a rich field for investigation because many documents of the period have not been studied (or even discovered). This was the time when the Republicestablished many fields of public life in close cooperation with its northern neighbor – Russia, which led to a subsequent voluntaryaccessionof PRT into the USSR. The questions of interest includehow this process happened, which documents attest to it, how they are being interpreted, what has already been done by the historians and what still lies ahead; what is the role of certain persons in times of change.
Proposed list of topics for the issue:
·Foundation of the Peoples Republic of Tuva: new documents, unknown pages of history,
·Domestic policy of PRT: establishing certain areas of public life in PRT,
·Foreign policy of PRT: relations with Russia, Mongolia and other countries,
·Political elites of PRT: formation, internal issues, cadre policy, biographies of little-known persons,
·Unknown documents on the history of PRT,
·PRT indicia: contemporary life,
·PRT's contribution to USSR's war against Nazi Germany,
We are ready to consider submissions on other related topics.
Each article should not exceed 30,000 characters (incl. spaces) in Russian or English (Author Guidelines). The submission deadline is August 1, 2016.
Also welcome are short submissions such as book reviews, conference summaries, etc.