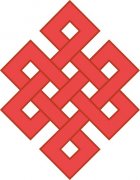 Dear colleagues!
We endorse you to participate in the special issue of "The New Research of Tuva" magazine #3 of 2017 (to be released in September 2017). The issue will be devoted to "The mentality of the Tuvans in comparative aspect". Publishing editor of the release is Ch. K. Lamazhaa, Doctor of Philosophy (Moscow University for the Humanities).
Mentality of the Tuvans is an important object of scientific research, rendered by scholars in different countries in various aspects including spiritual culture, worldviews, ethnic identities, peoples' philosophies, national characters, etc. These references are of importance also in general understanding of the Tuvan culture, of social and ethnocultural processes in Tuva including their effect in social and economic reforms and general sociocultural development. Considering the relationship of the Tuvans with neighboring peoples of Central Asia it is important to enrich the scientific knowledge in parallel and comparative studies. Supporting the new approaches in exploring the new horizons of scientific studies is of prime importance.
Proposed list of topics for the issue:
· Exploratory approach to studying the mentality, "spirit" of the people, worldview, national character, etc. (problems of methodology),
· The spot and role of mentality in culture and lifestyle of the people, conditions and factors of its formation and transformation,
· Correlations between philosophy, mentality of the people and the social processes (including modernization, westernization, transformation),
· Tuvan mentality, worldview of the Tuvans, Tuvan philosophy, Tuvan national character in philosophy, sociology, folklore, national literature, modern publications (including descriptive works; scientific introduction of new sources is very much welcome),
· Mentality, worldview, spiritual culture, national character of different Central Asian peoples,
· Comparative studies in issues of worldview and mentality of the peoples of Central Asia,
· Ethnic identity of the Tuvans (origins, formation peculiarities, modern state, problems of transformation).
Each article should not exceed 30,000 characters (incl. spaces) in Russian or English. The submission deadline is July 1, 2017.
Beside the indicated topic we continue accepting articles on topical priorities of the journal, including sections "Scientific life", "We read, we cogitate (abstracts and reviews)".