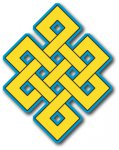 Dear friends! Our greetings to all those who strive for knowledge, with the holiday that starts off the new school year!
We are happy to announce the release of a new, double issue 2-3 of our publication. As usual, we present articles on the subject of ethno-social problems by our permanent authors, as well as on various aspects of Tuvinology. New authors with new approaches to problems appeared as well, which will definitely prove to be interesting to tuvinologists.
In this double issue, you will be able to read materials devoted to the 90th Anniversary of Tuvan Statehood, (a conference to be held), as well as of past academic forums: ethno-sociology seminar in the framework of the work of the 9th Congress of Russian Ethnologists and Anthropologists, and a Tengrianism research conference.
Editorial Board