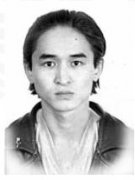 The Tuvan State Ensemble "Sayany" has opened its 44th concert season in new capacity. The quire received a new status of the independent structural subdivision of the Ministry of Culture.
Uran Tulush, the ex-deputy director of the philharmonic, became a Principle of the new entity; Ayan Mandan-Khorluu was appointed as a Principal Balletmaster; Marat Tumat from Saint Petersburg was invited to take up a position of an Art Director; and Mengilen Sat from Moscow – as a Producer-Balletmaster. Today, we are introducing you Marat Tumat, an Art Director of the "Sayany" Ensemble.
-Marat Alexandrovich, how did you find your way to ballet?
-I was a year 4 student at the Samagaltay School when a Balletmaster Vyacheslav Oktyabrovich Dongak stopped by in our classroom during the lesson. He said it was enrolment at the choreographic school being held. He examined every kid for his flexibility, leaps, turnouts and an ear for music. Only four children from Tuva were selected then and were sent for studying at the State Buryat Choreographic School. I had a privilege to be one of them.
It was very tough and unclear at the very start. A day in the school used to be very busy, the classes started at 9 am finishing at 6 pm. Living away from home and my parents didn't add optimism too. In addition, I had entire C marks in my speciality class in the beginning.
Altynay Chimit, Tuvinskaya Pravda. Translated by Emina Kyzyl-ool