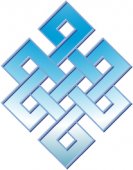 Dear colleagues,
The New Research of Tuva is delighted to announce a call for articles for a special issue (to be released in June as No. 2, 2016). It will focus on the topic of "Contemporary ethnosocial processes in Tuva". Doctor of philosophy, Professor Yu.V. Popkov will guest edit the issue.
In 2016 the journal updated its concept and format. We will concentrate on topic-based issues, inviting authors to closely examine specific research problems, with assistance from guest editors.
The "Contemporary ethnosocial processes in Tuva" special issue will look at a spectrum of trending ethnosocial issues in the region, as well as at various theoretical and methodological approaches to solving these problems. We also encourage contributions in social sciences which investigate similar issues in the regions of Siberia and Central Asia.
We invite you to contribute articles on the following areas of focus:
Journal Editor.